We all experience anxiety in our own way.
Whether that be the constant worry,
the stories that float around in our heads,
the rapid heartbeats,
the tight chest,
the nervousness,
the sleepless nights,
the self-doubt,
the procrastination.
There is always at least one aspect that we experience and it just does not feel good at all.
It feels rather shit.
We know its not a place where we want to be.
It's hard and so tiring to keep on running anxiety.
But why?
Why do we have it?
What has happened that has enabled this reactive response within us?
The truth is, it is not one thing. It is an accumulative effect of both events, beliefs, values and the way we see the world.
It can be a taught trait. What
we have learnt from our parents and society.
The world outside of us, reflects within us
and our inner world reflects our outer world.
Many of us have been told that anxiety is something we just have to deal with.
That we are an anxious person and that is the way we will be forever.
We are given tools to help us along the way.
This is because a lot of the world is looking at anxiety as a thing. Like a disease that you catch. A behaviour that you play.
This is simply not true.
Anxiety is an emotional experience brought about by many internal factors.
By the way, we have been taught to believe every thought and feeling that come into our existence.
By how we look at the unknown future
Things like procrastination and avoidance can also bring on anxiety.
In this course, we are going to look at the 5 pillars that make up the root cause of anxiety. And one by one we are going to work through them.
Imagine what life would look like with no anxiety or even less anxiety.
What would you do?
What would you achieve?
What goals would you set?
What would this next version of you be like?
Just Imagine.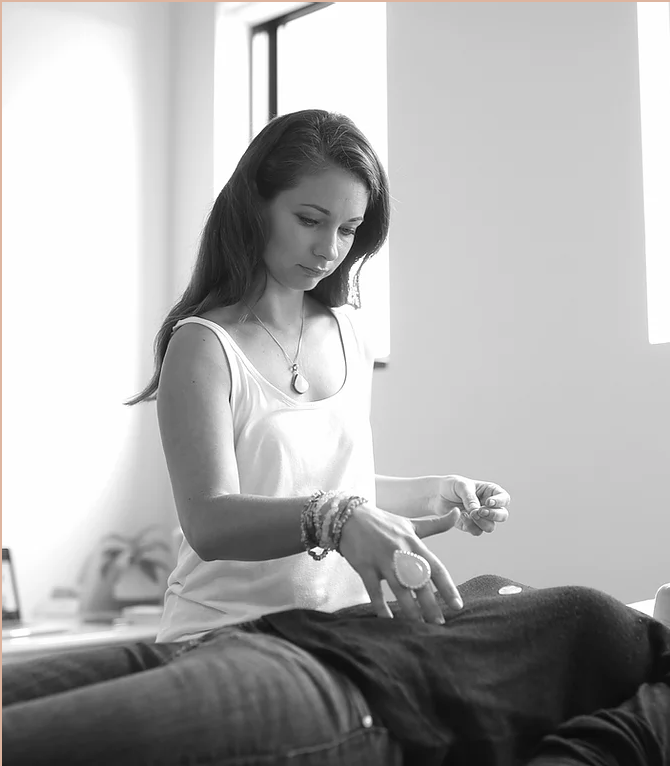 Your Facilitator Jennifer McCormack
Jennifer is a Kinesiologist, Hypnotherapist and Neuro trainer specializing in helping you connecting in with your mind and body. She works closely with her clients to obtain the balance that they desire in their minds, body, soul and life.
What Have Past Students Gain From Healing Anxiety?
I have felt more relaxed and at ease the following morning and it's much easier to fall asleep ~ it's effortless.
I found myself in a situation where I was in the same room with my ex-husband and I felt absolutely NO anxiety about this or nervousness..prior to the program I would feel anxiety at the mere mention of his name, or when receiving a text message from him and also driving to his house when dropping my daughter off for a contact visit made me feel ill.
~Feels like a blessing
I have also delightfully found more and more aligned/serendipitous experiences, whereby I am thinking about someone random and then suddenly see them or the call or message. This has also happened when I asked the Universe for a sign that I was heading in the right direction and it appeared after days when I most needed to see it!
~Aligned
FAQ
Is there live meets that I need to schedule in?
No, everything is here for you to access anytime time you want in the comfort of your own home. You can work through this course at your own pace, in your own time.
How much homework is there?
Each main video is approx. 20min per week to listen to. There are journalling exercises to help spark inner awareness that is required to do 2 x a week, and a hypnosis mediation to listen to before bed each night. These recordings are also approx. 15mins long. We have left this at a minimum to keep this course manageable and achievable.
Is there a payment plan for earlybird pricing?
Earlybird pricing is open for approx. one week to allow early access at a discounted price. This is a pay in full price. There is always the normal payment plan option available at all times.
Is there a way to get in contact with Jennifer McCormack throughout the course?
Of course! Please feel free at any stage to contact Jennifer directly at [email protected]
Is there a way of getting a more personalised approach to healing anxiety?
Yes! Jennifer has her books open for private clients both online and in person. She often sees clients from all over the globe for individual sessions and private day healing immersions. For more information here please contact Jennifer directly at [email protected]
Check your inbox to confirm your subscription